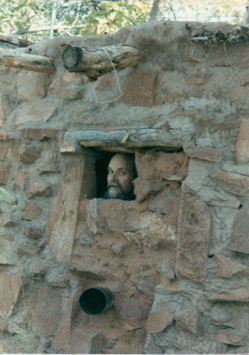 I sealed up this door for the winter and left the small opening and embedded the stovepipe. The wall is made of sandstone with cement mortar but the doorway is done with stone and mortar of the adobe soil so that it can be removed in warm weather.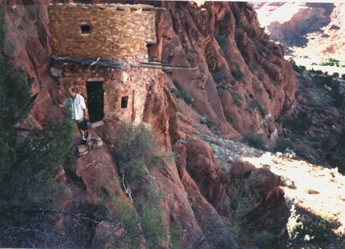 This is my cliff house in Castle Valley, Utah which I built. The upper storey is imagined and illustrated with paint to visualize the possibe structure.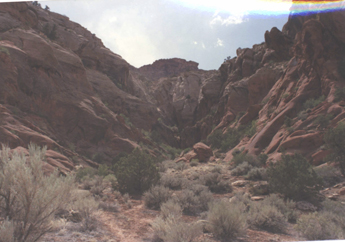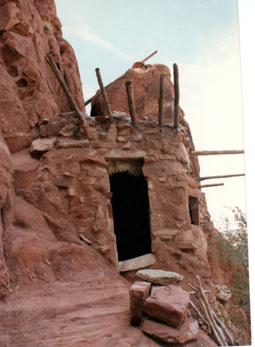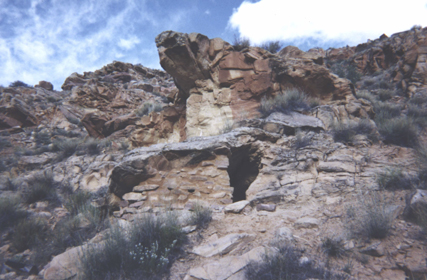 This is a bootleg ruin I made in the vicinity of Moab. It is a salute to the ancients and a place I go to for the enjoyment of being able to sit in this kind of pure authentic structure without disturbing any of the real old and fragile ones which are not to be found intact in this area.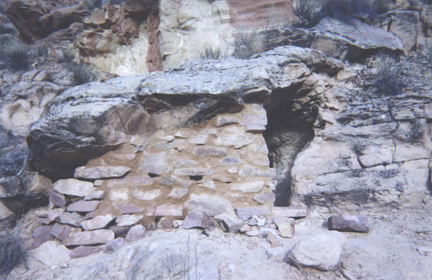 A closer view of the bootleg ruin.