All artwork and photos on these pages is copywrited by Jim Franklin, JFKLN. all rights applicable, may not be reproduced without written permission from the artist.
"Pelican Pliers" acrylic on canvas, 36"x48", 1992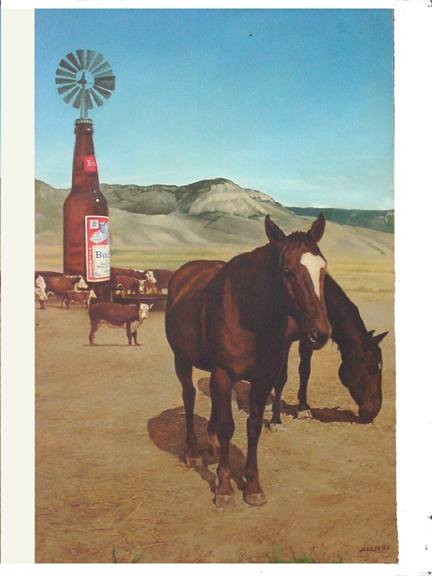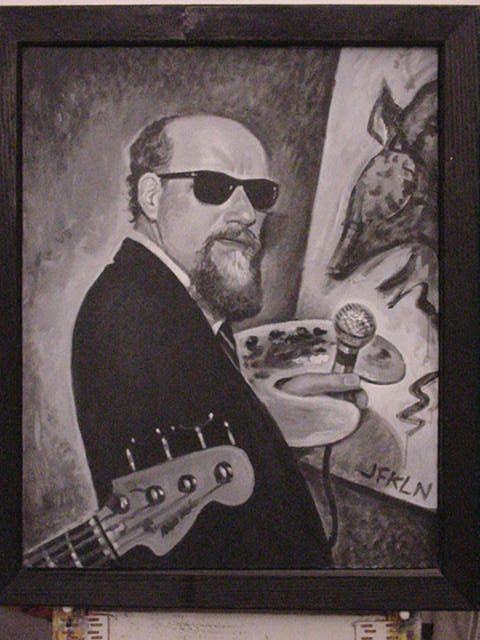 This acrylic painting was the cover of Jerry Lightfoot's cd, "Better Days", 1999
"The Meek Shall Inherit the Highway", oil on canvas, 1997. This one was used for the cover of one of Gary P. Nunn's CDs.
Willie hauling his crop of guitars off to market. 4th of July PicNic painting.
Acrylic, 4'x4'. 1998. This abstract painting I made during a performance with The Insinuators at Saxon Pub, Austin, Texas.
This drawing I made in Paris in 1998 after a visit to the tower. I could have sworn I saw these giant armadillos holding the whole thing up. I may have to go back just to make sure.
The one below of the Depot (now destroyed) in LaMarque, Texas, my hometown. I painted it in 1959 at the age of 16.